Product Innovation
The company has a long-standing commitment to developing new, innovative products that help professionals in their everyday work, either to do things more easily, more quickly, or both. We consult regularly with a panel of over 190 cross trade professionals to find out their difficulties, the new technological challenges they face and to gauge reaction to new ideas. When we have found substantial problems or improvement possibilities we commission new product designs, often working in conjunction with local universities, and then have prototypes made for testing.

Once we have confirmation that the prototype is effective we commission tooling and commence manufacturing.

This process creates a pipeline of innovation that helps keep our customers businesses fresh and helps grow sales. A good example of this is the launch of the C.K CombiCutter in 2006 which introduced a new second fixed tool to the UK electricians market, helping to both make electricians lives easier and grow sales for the retailer.
Range
As a company with over 100 years of experience we understand consumer behaviour. For example in our portfolio of brands we have C.K, a range of hand tools designed for professionals. But we also know that a professional will also have occasional tasks to do for which they are happy to use a lower quality product. For this consumer we have Avit a concise range of tools for secondary professional or household use.
Similarly, when Kasp was introduced we did not merely rely on our 40 years of experience of the security industry, we consulted widely with end users to gauge their requirements. The end result is a concise range for a wide variety of applications that helps consumers in choosing the right product for their needs.

At a time when retailers are looking to reduce their supplier base and cut costs Carl Kammerling International can offer solutions to a wide variety of needs and be a significant, cost effective partner.
Retail Support
In today's marketplace it is not good enough to have the best product, but product also needs to be presented well. Carl Kammerling International makes a significant investment in clear, informative packaging and easy to shop merchandising. We have designed a wide variety of eye-catching merchandising and promotional vehicles which help consumers to self-serve and encourage impulse purchases.
Marketing Support
Carl Kammerling International makes a significant investment in getting the message across to the end consumer. This is achieved through a mix of advertising, PR and below the line activity such as the new high impact "C.K Magma Hit Squads" which tour the country bringing the message direct to tradespeople.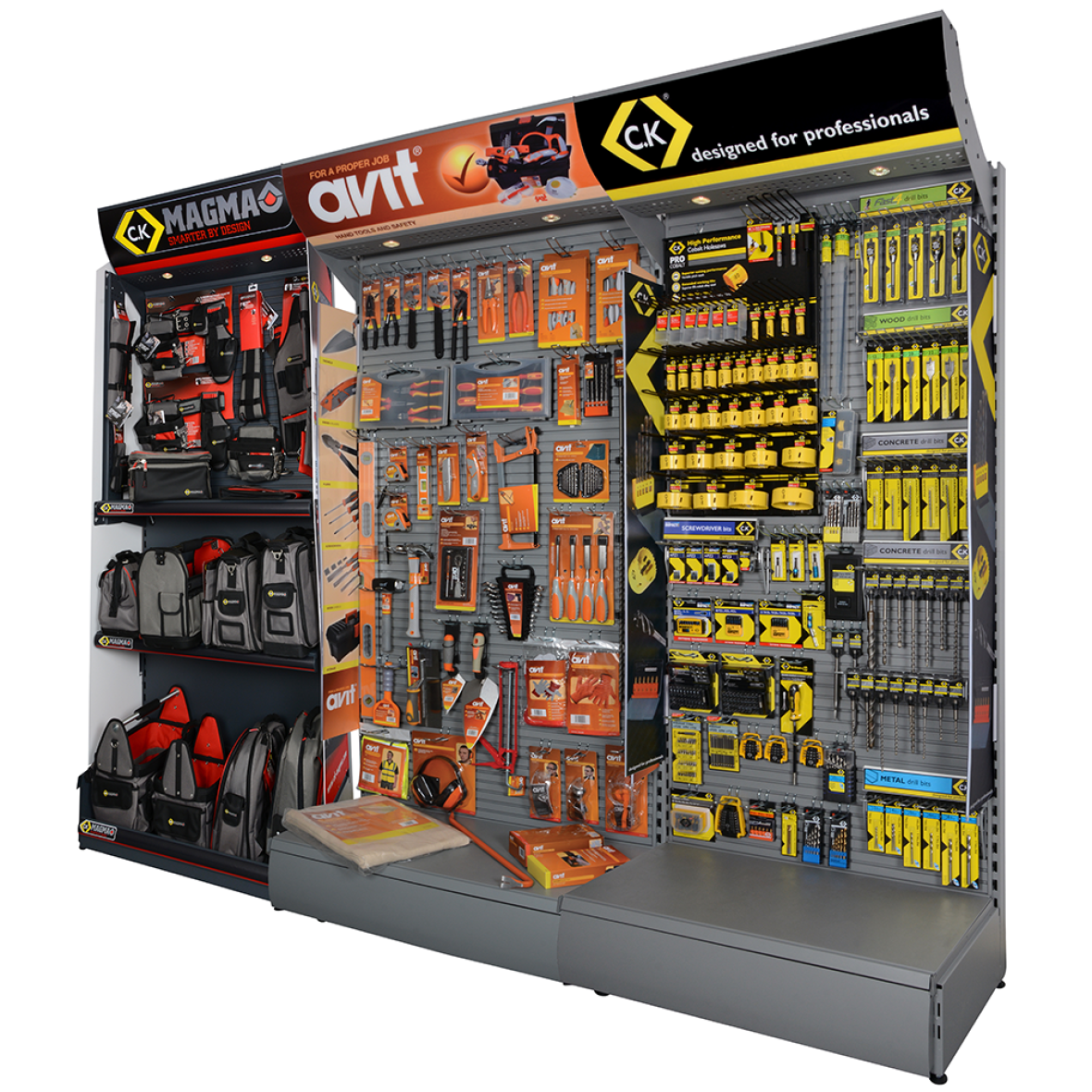 Service
The company operates from a state-of-the-art warehouse and with a state-of-the-art ERP system. This is combined with highly motivated personnel and good supply chain partners to provide our customers with world-class service.
Standard orders received before five o'clock are typically dispatched on the same day. Depending on the preferred method of carriage this means we can deliver next day in most of the UK and within three days across Europe.
Both small and large orders are catered for, from a single spare spring for a small hardware shop to a major range roll-out for a multiple retailer.
Our customers use a wide variety of different mechanisms to place their orders; in addition to good old-fashioned letters, telephone and fax we can accept orders via e-mail and our online ordering facility and depending on volume we can arrange EDI, XML and other electronic means.
Fill rate is typically 98% and OTIF is typically 96%, meaning that our customers get the goods they want when they want them, leading to fewer stock outs and higher sales.
Error rates are low meaning fewer problems and less hassle.