Carl Kammerling Launches its Magnetic 2021 Winter Trade Promotion
Friday, 3 September 2021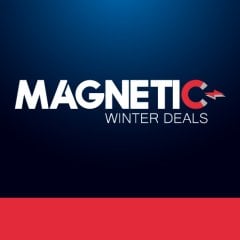 Carl Kammerling International is launching its exciting new Magnetic 2021 promotion - running from 1 September – 21 December - offering retailers fantastic savings on over 200 products from all CKI brands including: C.K, C.K Magma, C.K Classic Avit and Kasp. This superb selection of products includes proven sellers, core items and great value deals - all for just a low initial order. Sign up incentives and reward schemes are available for customers who wish to commit more to the promotion initially. This unrivalled package provides customers who sign up with a superb incremental profit opportunity, as well as high margins and great discounts.
Retailers who sign up to Magnetic21 also benefit from an excellent sell out package, which includes: Eye-catching Counter Mats and Price Stickers, designed to drive sales. Brand new product brochures feature all the brands and products available in Magnetic21, with a handy content index for quick and easy product selection. Digital consumer brochures can be downloaded using QR codes on printed countermats and shelf wobblers. A social media campaign will also feature strongly during the promotion to further increase sales.
To benefit from Magnetic21, customers can simply sign up by contacting their local sales representative, or CKI customer services on 01758 704704 / [email protected]
Don't forget to mark your order MAG21 to benefit from this superb promotion.